Programme
Across the two days of Conference we will be bringing you four tracks of inspiring and thought-provoking sessions, including one track dedicated solely to interpreters. There will be also be keynotes and a panel session, and for those attending face to face, an additional programme of fringe events.
Download an overview of the programme above, then read more about individual sessions and speakers below.
Keynote speakers
Keynote speakers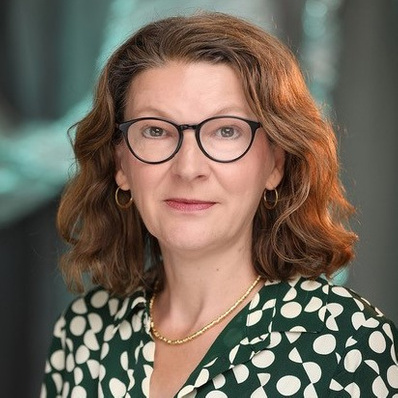 Mary Hockaday
The language of news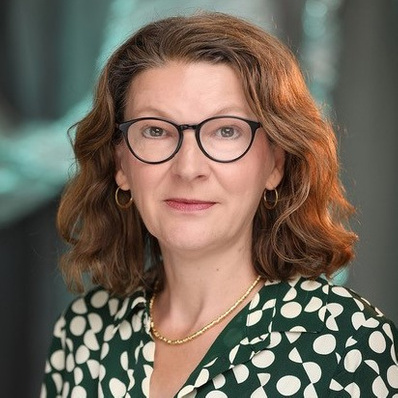 Mary Hockaday
The language of news
The language of news
Mary Hockaday was until recently Director of BBC World Service, overseeing the BBC's more than 40 language services. She led World Service English for several years and before that ran The BBC Newsroom. Earlier in her career she worked as a correspondent in what was then Czechoslovakia. She will share her experience of working in global news, at a time of increasing disinformation and challenges to public interest journalism. She'll talk about multi-lingual services, bilingual journalists and the importance of accuracy and nuance in the Language of News.
Biography
Mary left the BBC in 2021 after a long career in News. Most recently she was Director of BBC World Service, overseeing more than forty language services, and for several years was Controller BBC World Service English, looking after the BBC's radio and digital audio services in English for audiences around the world, growing the audience and developing a wide range of award-winning programmes and podcasts. Her previous role was as Head of the BBC Newsroom, overseeing the BBC's flagship daily television and radio news bulletins and the BBC news website. She held a variety of other leadership and journalism roles in the BBC, including as Editor of BBC World Service News from 2001 to 2006.
She lived in Prague as a correspondent in the early 1990s for the BBC and The Independent and is the author of Kafka, Love and Courage - a biography of Milena Jesenska.
She is a Lay Trustee with the Royal College of Emergency Medicine, an independent NED with the ICAEW, a Trustee with the Girls' Day School Trust and Honorary Fellow of Trinity Hall, Cambridge, where she studied English, before taking an MA in Journalism at New York University on a Fulbright Scholarship. She lives in London and has two children.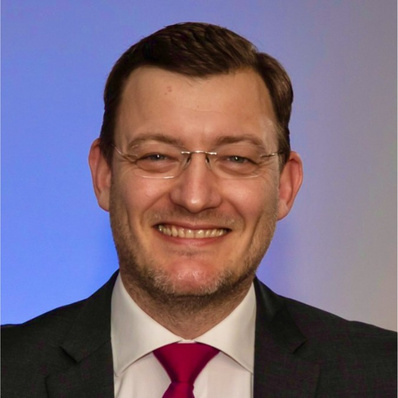 Uroš Peterc
Remote Simultaneous Interpreting - the next big thing or an also-ran?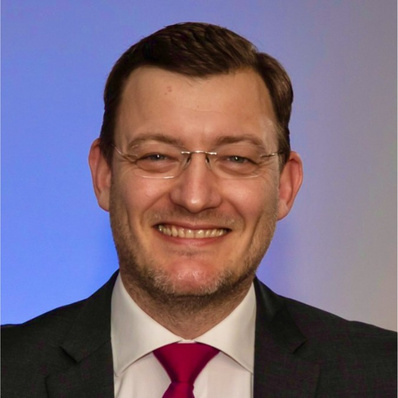 Uroš Peterc
Remote Simultaneous Interpreting - the next big thing or an also-ran?
Remote Simultaneous Interpreting - the next big thing or an also-ran?
Interpreters have had a rollercoaster love-hate relationship with RSI. Pre-pandemic it was the arch-enemy and an omen of all things evil to come; mid-pandemic the saviour of the profession and the lifeline for many an interpreter; post-pandemic it is seen by many as an integral part of the new normal and by some as lingering in limbo, somewhere between the next big thing and the also-ran. So which is it? Where is it going? What can it offer, what are the lessons learned and where are the opportunities? Can it be the win-win model for a new reality where the only certainty seems to be constant flux? These are the questions I will explore, busting some myths and addressing some uncomfortable questions along the way.
Biography
For the past 25 years, Uroš has been an active advocate of the Interpreters community. He was a member of AIIC's negotiating delegation with the EU, served in the role of AIIC's vice-president from 2016 to 2018, and was elected President of AIIC in 2018.
Representing AIIC, Uroš successfully negotiated RSI agreements with the European Parliament and the World Customs Organization and was until recently also facilitating RSI negotiations with the United Nations.
Uroš is an accredited EU interpreter for 7 languages who has also worked as the personal interpreter to the president of his country for four years; thus, he's developed an exceptional understanding of the interpreter position in the RSI industry.
Uroš Peterc, joined Interactio as the VP of RSI & Chief Interpreter in March 2022.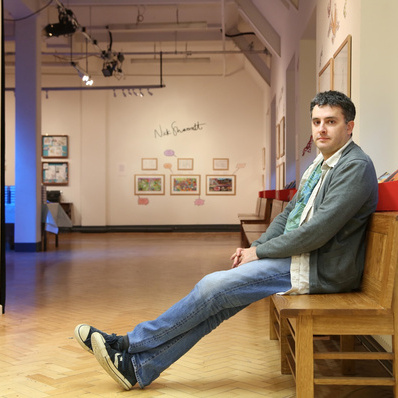 Daniel Hahn OBE
Extreme visibility: on sharing a translation process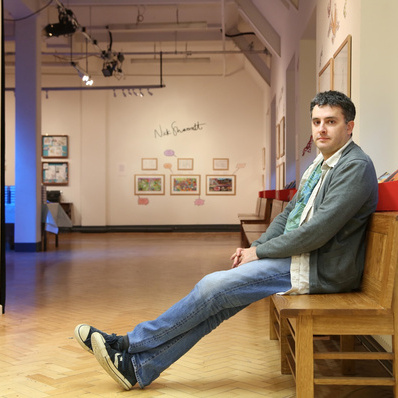 Daniel Hahn OBE
Extreme visibility: on sharing a translation process
Extreme visibility: on sharing a translation process
This is a talk about process, and it is also about talking about process. It will travel through this particular translator's way of working (which I fear might shock some of you), with an iterative examination of one example text, sometimes in very tiny detail. But it will also ask why – however exposing it might seem – revealing our processes might in itself be helpful, as a teaching tool, for ourselves and for one another.
Biography
Daniel Hahn is a writer, editor and translator with eighty-something books to his name. His translations (from French, Spanish and Portuguese) include fiction from Europe, Africa and the Americas, and non-fiction by writers ranging from Portuguese Nobel laureate José Saramago to Brazilian footballer Pelé, as well as children's books and occasional plays and poetry. His work has won him the Independent Foreign Fiction Prize, the International Dublin Literary Award, the Blue Peter Book Award, and most recently the ITI's John Sykes Prize for Excellence, among others. He is a past chair of the Society of Authors (the UK writers' union), and on the board of a number of organisations that work with literature, translation, education and free speech.
Special guests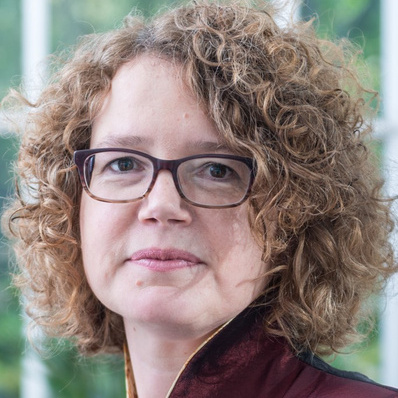 Siriol Hugh-Jones MITI
Opening day one of the conference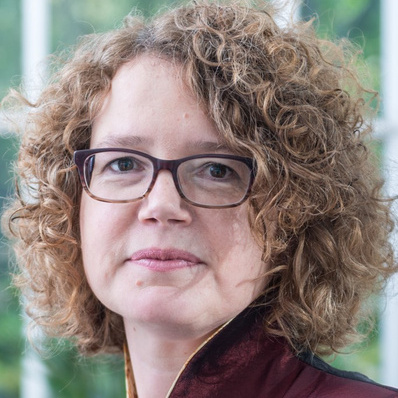 Siriol Hugh-Jones MITI
Opening day one of the conference
Biography
Siriol Hugh-Jones is a qualified translator, cellist and former lawyer who specialises in legal translation from Russian and German into English. She spent over eight years studying and then practising law in London and Moscow and began translating in the field of law back in 1991. She is currently also a local councillor in Brighton & Hove where she co-chairs the city's Housing Committee.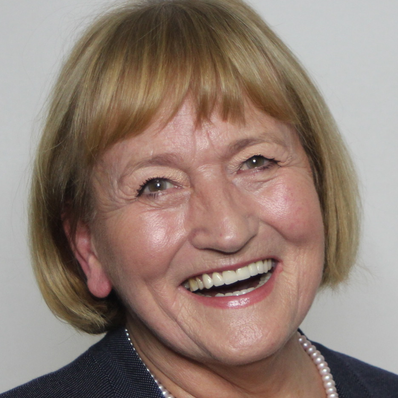 Dr Isabella Moore CBE Hon FITI
Opening day two of the conference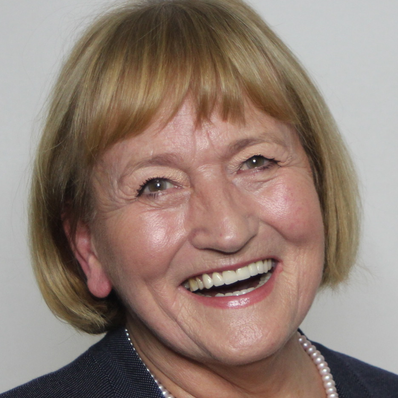 Dr Isabella Moore CBE Hon FITI
Opening day two of the conference
Biography
In 1986 Isabella founded COMTEC Translations, a leading technology company providing language services to exporters in the manufacturing, creative, e-learning and computer software industries. Her other focus and interest throughout her career has been the interface between business activity and public policy, in particular in relation to language skills and women's enterprise. In pursuing this she has held positions as President of the Coventry and Warwickshire Chamber of Commerce and the British Chamber of Commerce, Vice-President of Eurochambres, the association of European Chambers of Commerce, and Chairman of the Confederation of West Midlands Chambers of Commerce. She is currently CEO of CILT, the National Centre for Languages. Isabella is committed to supporting women's enterprise and has been Chair of the National Women's Enterprise Panel and President of the Eurochambres Women's Network. Having recently completed doctoral research at Aston Business School on gendered aspects of later-life entrepreneurship, she is in the process of setting up a social enterprise providing support to women in later life considering business creation (The Olderpreneur Alliance).
Isabella holds Honorary Fellowships from both ITI and CIOL and in the 2004 New Year's Honours List was awarded a CBE for services to industry and languages.
Presentations
Conference presentations
We are excited to bring you a programme of thought-provoking and insightful presentations based around our conference theme of Embracing change, emerging stronger. Whether it's the impact of technology, adapting to changing roles, or approaching new specialisms, you will leave brimming with new ideas that you can relate to your own individual circumstances.
Presenters in Brighton include some of the foremost contributors and thought leaders in the profession, but also some of the rising stars, who bring their own fresh perspectives and experiences.
Click on the picture to read more about the speakers and their session.
Streams 1, 2 and 3
Stream 4 - interpreting
Panel sessions
Learning a new language - Right up your street
As translators and interpreters, we are by definition interested in all aspects of linguistics, and in continuing to develop our skills at all stages of our careers. For some people, this has involved learning a new language and in this panel discussion we will consider the reasons for learning another language at various stages of people's lives, along with the choice of which language(s) to study. We will consider the resources available for study, as well as ways to maintain and further develop skills in the new language, while not neglecting those languages in which people already work.
The session will be moderated by Paul Appleyard.
Meet the panel
Click on the pictures to find out more about each panellist.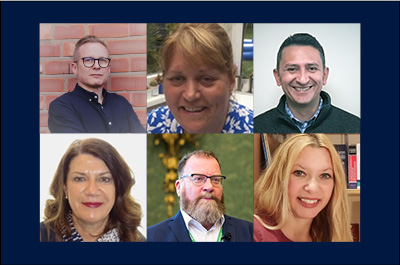 Interpreter Resilience – Working in dramatic situations and crises and dealing with personal trauma
This panel session will explore the wide range of traumatic situations that interpreters may find themselves in, from crises such as the Arab Spring or the war in Ukraine, child abuse, or rape cases, to distressing medical or family situations.
The panel will then discuss how you might feel when working in such situations and how it is possible to detach yourself– a recent example being when a Ukrainian interpreter broke down when interpreting about the war in her country..
Finally, we will explore how interpreters cope with the aftermath. It is well documented that interpreters' mental health is frequently overlooked both during and after a traumatic assignment. What strategies have you developed to help you rationalise and compartmentalise the personal trauma you have experienced after undertaking such work?
The session will be moderated by Jan Rausch
Meet the panel
Click on the pictures to find out more about each panellist.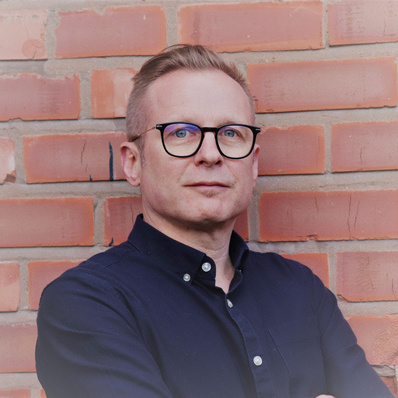 Jan Rausch
Jan is a Manchester-based conference and business interpreter working with German A, English B and French C. Originally from Germany, he has lived in the UK for more than two decades. Jan has over ten years' experience in the freelance interpreting market (he was a teacher in a previous life) and his work has taken him to 20+ countries. But he was also an early adopter of remote interpreting solutions and has a keen interest in exploring new technologies as well as networking and peer-learning. He is a Qualified Member of the ITI, a senior member of the German association of conference interpreters VKD, a full member of the CIoL and a Chartered Linguist.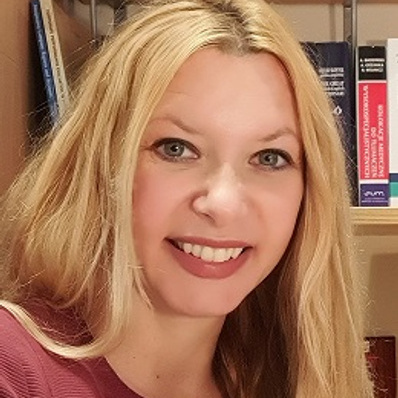 Agata McCrindle
Agata is a Polish MITI translator and MITI interpreter. Her professional experience and academic background are in international business and law. For 15 years Agata combined public service interpreting with working for commercial enterprises interpreting and translating for businesses and chambers of commerce. In recent years, due to the outsourcing of interpreting services in the justice sector, Agata has shifted her focus to direct clients in the private sector.
She advocates the values of collaboration and use of technology. She co-founded and chairs the ITI Polish Network and runs CPD events for the LIFT Network.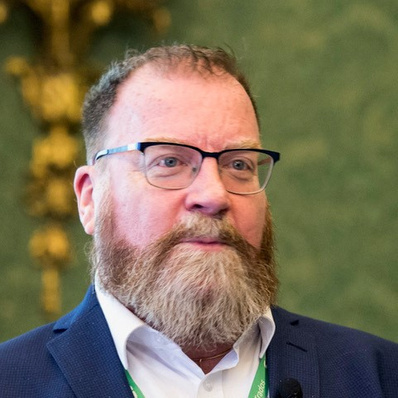 Robert G. Lee
Robert G. Lee MA, CI/CT has been interpreting, teaching, and researching for more than 30 years and is an Academic Member of the ITI. He originally trained as an American Sign Language (ASL)/English Interpreter and has worked as an interpreter both in private practice and as a staff interpreter in community, medical, mental health, and conference settings - primarily in North America and Europe, both in face-to-face and remote interactions. He is currently an Associate Academic Specialist in the ASL and Interpreting Education Program at Northeastern University in Boston, Massachusetts, USA. Previously, he was Senior Lecturer and Course Leader of the MA and Postgraduate Diploma in British Sign Language/English Interpreting at the University of Central Lancashire (UK). Robert has presented at conferences and workshops for spoken and signed language interpreters in North and South America and across Europe. Together with Peter Llewellyn-Jones, he developed the role-space model of interpreting.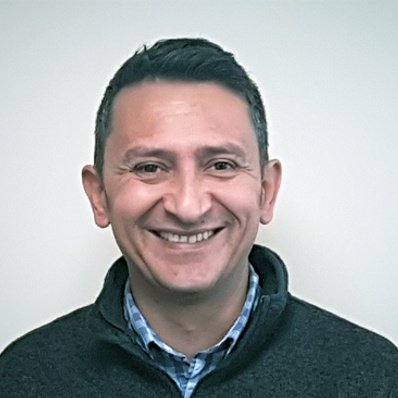 Ilir Hoti
Ilir is the Head of Operations for Clear Voice Interpreting Services. Clear Voice is an award-winning language service provider that is a Corporate community member of ITI. Ilir joined Clear Voice in June 2014 after having previously worked as a caseworker and interpreter for their parent charity, Migrant Help UK.

Ilir's role is predominately to oversee the operations and performance across Clear Voice's platforms and areas of service, including effectively dealing with major complaints. He regularly reviews complaints processes, how these affect different parties and how their perception of the complaint is very important to finding a resolution.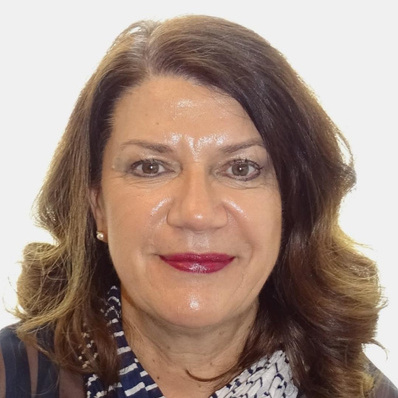 Summer Mouallem
Summer Mouallem is subject leader for Arabic and Senior Lecturer in Interpreting and Translation at the University of Central Lancashire. Summer also works as a freelance conference and public service interpreter where she has interpreted for royalty, high ranking government officials, the FCO, NATO, the EU and the UN. She is also a translator, trainer and consultant where she has run translation workshops at national and international levels, such as at The Hague and the Qatar Foundation.
Summer is currently undertaking research on taboo and interpreting, her other research interest is in the language of extremists post 9/11. She is a Qualified Member of ITI and holds two Diplomas in Public Services Interpreting (Law and Health) and a Diploma in Translation.
Summer has given many talks on cultural issues related to the Middle East, including Business Etiquette in the Arab world, in addition to talks on bridging the gap between public service and conference interpreters. In the last few years, Summer added Remote Simultaneous Interpreting (RSI) and transcription to her portfolio.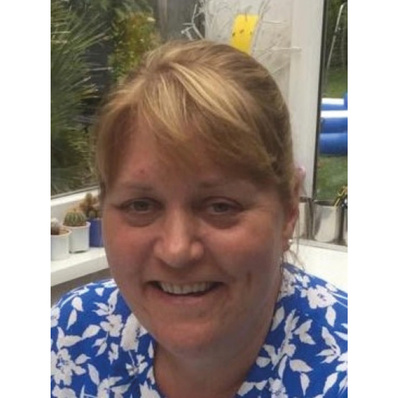 Dr. Kirsty Heimerl-Moggan
Dr. Kirsty Heimerl-Moggan (FITI) is a Manchester-based simultaneous conference, business and legal interpreter (F2F and RSI). Her experience interpreting German, Swiss German and Austrian over the last three decades
includes high-level political meetings, industrial interpreting, medical conferences as well as commercial and criminal court cases.
Kirsty is the director/owner of All About Languages, co-founder of InterpMeds and is the author of a range of publications on interpreting.
She is a Fellow of ITI, the Chartered Institute of Lingusts (CIoL) and a Senior Fellow of the Higher Education Academy (HEA). Kirsty worked as a senior lecturer and course leader for the MA in Conference Interpreting at the University of Central Lancashire (UCLan) for 12 years and has also lectured in conference interpreting at Munich University of Applied Languages, Leeds University and Salford University.