About
The aims of the ITI Sailing & Boating Network are to share sailing experiences and terminology amongst translators and interpreters, raise awareness amongst appropriate organisations about the importance of having translating and interpreting work done by qualified people, and organise visits to places of interest.
Target members are ITI members interested in sailing and boating, past or present – or future! We have a very broad definition of sailing. It includes dinghies, cruisers, motor boats, speedboats, boat-based water sports, canal narrowboats, canoes etc.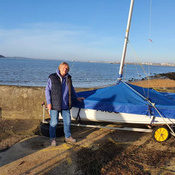 Sue Fortescue
Is an active member of the East Dorset Sailing Club in Poole, Dorset
Holds Royal Yachting Association (RYA) certificates in 'Competent Crew' and 'RYA Marine Radio Short Range Radio'
Is an Affiliate member of ITI
Has a BA (Hons) in Italian & French, an MA in Linguistics and English Language Teaching, an MSc in Computer Science, and an MA in Translation
Translates from Italian and French into English, specialising in financial technology.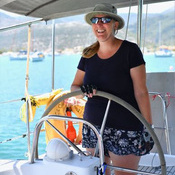 Emma Gledhill
Is an FITI, FCIL and Chartered Linguist
Holds the MCA/RYA Yachtmaster Offshore certificate with commercial endorsement, including Short-range VHF
Is an RYA yacht, dinghy & theory instructor
Holds a BA(Hons) in German and Music, an MA in Translation Studies, and the CIoL DipTrans in Dutch-English
Translates from German, Dutch and French into English and runs sailing holidays in Greece.
We hold Zoom presentations about sailing in the broadest sense every two months.
When lockdown restrictions ease, we will plan visits to, for example, the Düsseldorf, Southampton, Poole boat shows, Sunseeker boat builders etc.