Award winners celebrate at Gala Dinner
ITI's Gala Dinner on 19 May was a celebration of the best in the translation and interpreting sector with the announcement of the winners of the Institute's awards programme.
Ros Schwartz was the recipient of the John Sykes Memorial Prize for Excellence, which recognises outstanding contribution to the world of translation and interpreting over a long period.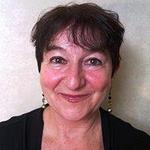 With over 70 titles to her name, Ros Schwartz has translated a wide range of Francophone fiction and non-fiction authors. In 2010 she published a new translation of Antoine de Saint-Exupéry's The Little Prince and she is currently involved in re-translating a number of Maigret titles for Penguin Classics' new Simenon edition.
Ros frequently publishes articles and gives workshops and talks around the world. She is co-organiser of a literary translation summer school in association with City University, London, where she is an external supervisor. Over the past 20 years she has been involved a number of international translator training and mentoring activities including "Style Matters" with Chris Durban.
In 2009 she was made Chevalier dans l'Ordre des Arts et des Lettres for her services to literature.
The winners in the awards for best result in the MITI assessment were:
John Hayes Prize 2016 - Excellence in translation
Winner: Lee Anderson
John Hayes Prize 2015 - Excellence in translation
Winner: Vasso Angeleyou
Interpreting Assessment Award 2016
Winner: Anne Hupli
The winners in the new award classes were:
Academic research
Winner: Elizabeth Morgan
Special Commendation: Kathleen Cyr
Best performance on a translation assignment
Winner: Karen Tkaczyk
Best performance on an interpreting assignment
Winner: Débora Chobanian
Special Commendation: Stefania Ricci and Alessandra MacKenzie
Best newcomer – Corporate member
Winner: Junie Kristine Haller
Special Commendation: Jonas Fust
Best newcomer: freelancer
Winner: Claire Turner
Regional event/initiative
Winner: Medical and Pharmaceutical Network – Acute Medicine Workshop
Special Commendations: Spanish Network: Mentoring
Yorkshire Translators and Interpreters: Bursaries
Innovation
Winners: Ilenia Morelli, Denise Muir, Juliet Haydock – Italian Network
Corporate member
Winner: Surrey Translation Bureau
Industry Ambassador
Winner: Hugh Morgan
Special Commendation: Yelena McCafferty