ITI award winners announced
The winners of the ITI Awards 2020 were announced at ITI's online Summer Awards Party on 4 September.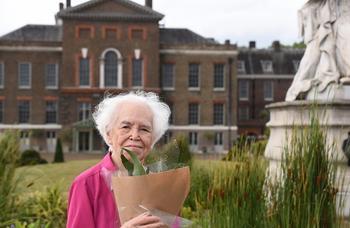 Michalina Ageros received the John Sykes Memorial Prize in recognition of her lifetime promoting interpreting standards, training interpreters and working as an interpreter herself.
She was an early pioneer in the field of conference interpreting. Up to the age of 18, she was mostly self-taught having fled her home country of Poland after the outbreak of World War II. She was in the first-ever cohort of conference interpreters at the Sorbonne in France.
Alongside a prestigious career as a conference interpreter for the EU, UNESCO and other world bodies, Michalina was an academic in the field of Sociology, first as a Reader at the London School of Economics and then a Professor of Sociology at the University of Lancaster.
She has been teaching on the Conference Interpreting MA at London Met since 2009. One of the university's training suites for interpreters was named in her honour in October 2019.
The winners of the other awards were:
John Hayes Prize: Excellence in translation
Winner: Cate Avery
Interpreting assessment
Winner: David Budgen
Academic research
Winner: Naomi Porter
Special commendation: Mariona Perez
Corporate member
Winner: Clear Voice Interpreting Services
Special commendation: Schueco UK Ltd
Mentor of the Year
Francesca Matteoda
Newcomer – freelancing
Winner: Sarah Bowyer
Newcomer – Corporate Member
Winner: Greg Hyne
Special commendation: Christina Bjerggaard
Regional groups and networks – event/initiative
Winner: ITI Northern Ireland Group
Special commendations: Interpreters' Development Network, North East Regional Group
Translation assignment
Winner: Agata McCrindle
Special commendation: Hilde ten Hacken, Margaret Hiley
Interpreting Assignment
Winner: Lauren Shadi
Look out for award winners' stories in ITI Bulletin and on the Institute's website in the coming months.