Northern Home Counties
Tell us about your group?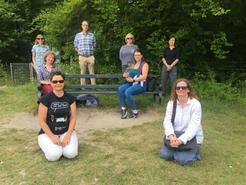 We are a regional group with over 45 members. We try to meet up at least once every two months. We cover the counties of Hertfordshire, Bedfordshire, Buckinghamshire and Cambridgeshire.
What sort of events do you organise?
Mindful of the fact that the typical freelance translator's working day can often be a solitary one, our events are predominantly social gatherings designed to give members an opportunity to meet in an informal setting and, hopefully, have some fun. Venues include members' homes, pubs and restaurants. We also arrange picnics and walks, as well as a number of visits, talks and presentations.
Why should I join?
It gives you the chance to meet with fellow translators and interpreters in your local area. We're a very friendly group. New members are most welcome!
Contact us
To join, email David Barrett on [email protected]
Find a Professional
The ITI Directory is a free search facility to help you find the professional translator, interpreter or language service provider that can best help you with your language requirements.
You can search on a number of criteria, such as language pair (e.g. German to English), specialisms (e.g. marketing, pharmaceutical, legal) or specific name of the individual or business.
All individual members listed in the ITI Directory are Qualified members (MITI) or Fellows of ITI (FITI). This means that they have passed the ITI translation or interpreting assessment in the given language pair.
Please note: membership of one of our Networks or Regional Groups does not constitute membership of ITI.