RSI: Bridging the gap between suppliers and clients
In this webinar with interpreter platform, VoiceBoxer, and NGO Amnesty International, you will learn how successful partnerships between suppliers and clients can be beneficial to them and to the interpreters they work with.
The webinar will begin with a short presentation from each contributor.
VoiceBoxer
Learn about the VoiceBoxer SIDP (Simultaneous Interpreting Delivery Platform) and how it can help interpreters find assignments without having to relocate.
Understand how non-profit organisations can thrive through a multilingual approach.
Amnesty International
Gain an insight into Amnesty International's working and how they have adapted to provide interpretation services in the context of a global pandemic (with a special focus on the development of RSI models).
Understand how they ensure compliance with internationally agreed standards for conference interpreting and how a SIDP like VoiceBoxer helps them overcome specific challenges, ensure compliance with such standards and expand their pool of interpreters.
They will then come together to discuss the client's contribution to the development of VoiceBoxer and the SIDP contribution to the development of the client's portfolio. They will highlight the importance of cross-collaboration and establishing successful partnerships for the development of RSI platforms that truly respond to and meet the needs of both interpreters and clients.
This webinar is aimed at conference interpreters using RSI platforms or who are interested in providing remote simultaneous interpretation for international organisations.
This webinar will be recorded and uploaded to the Webinar library for you to access afterward.
ITI members: Free
Non-members: £10 +VAT
Read about the speakers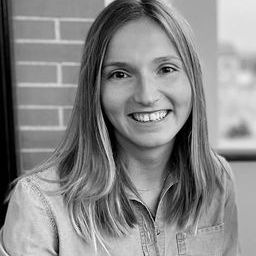 Interpretation Advisor and Remote Interpretation Lead at the International Secretariat, Amnesty International