Embassy information
Find out about the requirements of embassies regarding translations, and how to find Greek Embassy-registered translators.
Embassies may accept translations from any of our Qualified or Corporate Members (subject to any future changes in individual embassies' requirements). The translation may need to have an ITI Certification Seal attached; however, we recommend that you seek advice from the embassy of the country involved.
Οι Πρεσβείες μπορούν να δέχονται μεταφράσεις από οποιοδήποτε από τα Πιστοποιημένα ή Εταιρικά Μέλη μας (με την επιφύλαξη τυχόν μελλοντικών αλλαγών ανάλογα με τις απαιτήσεις μεμονωμένων Πρεσβειών).
Η μετάφραση μπορεί να χρειαστεί να συνοδεύεται από μια σφραγίδα πιστοποίησης του ITI. Ωστόσο, σας συνιστούμε να ζητήσετε συμβουλές από την Πρεσβεία της συγκεκριμένης χώρας.
Greek Embassy-registered translators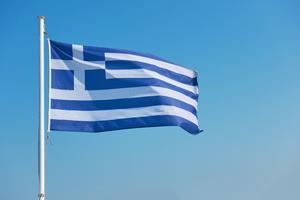 All official translations from Greek into English and from English into Greek must be carried out only by the Qualified ITI Members whose names and signatures are registered with the Greek Embassy, and whose contact details are listed below.
These translators may also be available to attend meetings relating to power of attorney. Please note that you should discuss and agree costs and timings directly with your chosen translator.
Όλες οι επίσημες μεταφράσεις από τα Ελληνικά στα Αγγλικά και από τα Αγγλικά στα Ελληνικά πρέπει να πραγματοποιούνται μόνο από τα Αναγγνωρισμένα Μέλη του ITI, των οποίων τα ονόματα και οι υπογραφές είναι καταχωρημένα στην Ελληνική Πρεσβεία και των οποίων τα στοιχεία επικοινωνίας παρατίθενται παρακάτω.
Οι μεταφραστές αυτοί μπορεί επίσης να είναι διαθέσιμοι να παρίστανται σε ραντεβού σχετικά με την έκδοση/σύνταξη Πληρεξουσίου. Λάβετε υπόψιν σας ότι θα πρέπει να συζητήσετε και να συμφωνήσετε απευθείας το κόστος και το χρόνο της μετάφρασης με τον μεταφραστή που έχετε επιλέξει.
You may also be interested in