ITI Profile: Gill Barringer Affiliate
After a long career in Procurement, I decided to follow my passion for languages and become a freelance translator.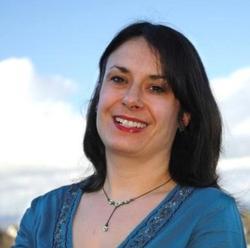 Having a bachelor's degree in European Business Administration and spending a total of 3 years living, studying and working in France was not enough. I needed an MA in Translation to pursue my dream job.
Once qualified with an MA, I joined the ITI to help launch my new career. I shortly signed up for their Orientation Course, which gave me the confidence that I had the ability to translate to a professional standard. Unfortunately, juggling with motherhood and overcoming the no-experience/no-work barrier was proving tricky, so I decided to put translation on hold. However, I kept my French current with every opportunity including getting involved with the Bristol French Circle.
With the kids now older, it was right time for me to revisit Translation. I re-joined the ITI, primarily with the view of further developing the skills I needed to viably sell myself as a freelance translator. I found their services invaluable! I signed up for their SUFT and Dual FR/EN Contracts courses, watched various free webinars and attended various events, from which I learnt some valuable tips from respected translators: notably the use of my former experience to specialise in translating contractual and business texts and the merits of CAT tools (I can now work with Trados!).
I would like to thank the ITI for their warm welcome back and sincerely hope one day I too will have the opportunity to contribute back that which I have gained from them.