ITI Profile: Nathan Russell Associate
I was originally going to study Law at university and go on to become a solicitor. However, I decided to follow my passion for Spanish, and I ended up finding another passion, translation, through my BA in Spanish at Royal Holloway.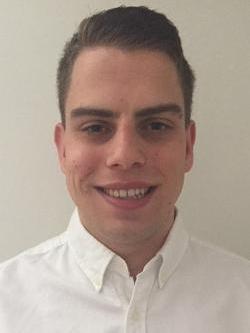 I then went on to study a Master's in the subject at the University of Bristol, before setting out as a freelance translator in the Spanish-English language pair.
I combined my two passions and pursed legal translation as a specialisation, with an emphasis on the translation of contracts. I also have plenty of experience with financial translation (there's a lot of overlap with the legal sphere) as well as marketing texts such as blog posts and articles for websites.
I took the decision to join the ITI as I saw the opportunity to network with established professionals when studying for my Master's as an unmissable one. I also felt that it would boost my CV despite the lack of experience I had as a translator during my studies, as well as my career in the long run.
Being a freelance translator can be quite a solitary profession, especially if you work from home as I do. Being a member of the ITI has given me the feeling of being part of something bigger as well as a sense of community. It's also been a fantastic way to keep up with the rapidly developing translation industry.
After experiencing a dip in work due to the COVID-19 pandemic, I am fortunately now experiencing a spike in the demand for my services. Recently, I have been translating documents such as reports and guidelines as Spain looks to manage its return to what has been dubbed a "new normal".
I'd love to become a Fellow eventually, but the next step for me is to become a Qualified (MITI) translator. As I become more experienced I would like to share what I have learned with newly aspiring translators. I'd also like to move further towards to my contract specialisation and become established as an expert in that field.
I would say that if you are considering joining the ITI, then do it. It can really set you apart, you get the opportunity to network and stay in the loop in an ever-evolving industry.
My advice to those aspiring translators relates to specialisations. It is important to specialise in a particular field (be it technical, financial or medical for example), but when starting out it can be difficult to know where to start.
In my opinion, not only is it important to find out what you like to translate, but what you dislike translating. Take excerpts from texts from different fields and translate them for fun. This way, you'll get closer to finding a specialisation you love, which can eventually boost your earnings. The more experienced you become in a niche area, the more efficient and sought after you can become as a translator.