Looking for Romansch?
Written by Emma Gledhill
Emma Gledhill introduces a language which has five variants and six subdialects, yet which is spoken by fewer people than the entire population of Harrogate.
Ever since I moved to Switzerland 20 years ago I've been fascinated by its fourth language, and four years ago, when I relocated to the Surselva region of Graubünden, I finally had the opportunity to learn it formally. That language is Rhaeto-Romansch or Romansch, (also spelled as Romansh in English or Rumantsch or romontsch in the language itself). It is spoken only in the mountainous canton of Graubünden (Grischun), the only trilingual canton in the country, and forms part of the Rhaeto-Romance language family along with the Ladin language of the Italian Dolomites and the Friulian language of the far north-east of Italy.
Romansch is a minority language by any measure, spoken by just 0.5 to 0.85 per cent of the population of Switzerland – a maximum of 60,000 people, which includes the diaspora outside Graubünden. It was only granted national language status in 1938. To my knowledge, I'm the only qualified English translator of working age who can even consider offering it as a source language. Translators between Romansch and German are also rare; the Swiss translators' association doesn't even list Romansch as an available source or target language in its translator search database, and on ProZ.com, the number of translators offering Romansch in any language combination at all doesn't get into double figures.
Five in one (and more)
As you might expect, Romansch is a Romance language, with German influences as well. And although it has so few native speakers, the geography of the area has resulted in five dialects (or idioms) developing in the various valleys over the centuries, each with its own standardised written language: Sursilvan (which represents about 55 per cent of native speakers and itself has three subdialects); Sutsilvan; Surmiran (which has two subdialects); Puter; and Vallader (which has another subdialect, Jauer).
There is no word for ferry because there aren't any ferries in such a mountainous area
Just to add to the fun, the five dialects are not necessarily mutually intelligible – an issue that is unsurprising given that it was historically difficult to cross a mountain to the next valley at the best of times, and impossible in winter. For example, the word for potato is truffel in Sursilvan, hardefel in Sutsilvan, tiffel in Surmiran, ardöffel in Puter, and mailinterra in Vallader. If a speaker of Sursilvan wants to talk to a speaker of Vallader, you can see how they can end up reverting to German as a lingua franca. This isn't helped by different education policies. In the Surselve (Sursilvan) and Engadine (Puter and Vallader) regions, children are taught in Romansch, which has been key to keeping the language alive; in other areas (including ones that may be almost literally next door) the schools operate in German and teach Romansch for only 45 minutes a week – and the language has all but died out in everyday life there.
In an attempt to unify the dialects, Rumantsch Grischun (or RG) was developed in 1982. It is used in official communications; news broadcasts; the daily newspaper La Quotidiana; the Romansch version of the national radio and television service, Radiotelevisiun Svizra Rumantscha (RTR), although phone-ins are usually in local dialects; and so on. However, it hasn't taken off as a spoken language, and the attempt to teach it in schools was short-lived.
Given the dominance of Swiss German among Swiss national languages, and the minority status of Romansch, it will come as no surprise that practically all Romansch speakers are bilingual with German, especially the younger generations. However, this has not squeezed out Romansch. Tradespeople and shop staff, even in large retail chains, still speak the language, and our local Lidl has localised all its internal signs. In fact the further you get into a Romansch-speaking area, the less German you see until it almost disappears.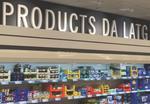 However, there are quite a lot of German loanwords in the language, not least because Romansch is hugely influenced by its environment. For instance, there is no word for ferry because there aren't any ferries in such a mountainous area, and you will often hear a 'schon' ('indeed') or 'aber' ('but') thrown into conversation. On the other hand, there is a multitude of words for different types of snow and heaviness of snowfall, which are then very difficult to render in English or even in German.
There is very little demand for translations from Romansch into English, but I am involved in translating the web copy for the 'Dear Switzerland' project into Romansch. This project is inviting people of all languages and backgrounds throughout Switzerland to share their reflections and experiences of the COVID-19 crisis and their hopes and ideas for Switzerland's future after the pandemic. The aim is to collect 1,000 letters, with every canton represented, and collate them in a book to look back on in the future – living history, in short, along the lines (if not the scale) of the old Mass Observation Project in the UK. We had to decide which dialect to choose: RG would technically cover the entire Romansch-speaking population, but as a 'manufactured' language, it was less appropriate for a project appealing to people's hearts and emotions. We therefore decided to stick to Sursilvan as the largest dialect.
Romansch literature
Did you know that probably the second most famous story from German-speaking Switzerland – Schellen-Ursli (and its sequels) – wasn't originally written in German at all? Yes, it was actually written in Romansch, by Selina Chönz in 1940, and entitled Uorsin. It was translated into German in 1945 and then into English in 1950, under the title A Bell for Ursli. The original was illustrated by renowned Romansch graphic designer, painter and illustrator Alois Carigiet, who won the inaugural Hans Christian Andersen medal for illustrators of children's books in 1966.
Most other Romansch writers of that period concentrated on poetry, fables and short stories. In fact over 90 per cent of the 50 or so novels written in Romansch up to 2012 date from 1950 onwards. Many writers in Romansch focus on describing life from the point of view of people living in Alpine villages: with vignettes capturing a world that as recently as 60 years ago had hardly changed in centuries, dominated by farming and the church.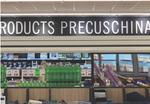 A fair amount of Romansch literature has been translated into German, but other than Chönz, the only other author to have been widely translated into English is Arno Camenisch who was born in Tavanasa in 1978 and now lives in Biel/Bienne. Camenisch's works have achieved probably the widest reach of any Romansch author, and are translated into 20 languages (Donal McLaughlin is his English translator, taking German as the source language). Interestingly, he writes in both Romansch and German, and his most famous book, Sez Ner (translated as The Alp in English), is written in both languages.
Locally, bookshops in Chur and Ilanz have sections for Romansch – dictionaries (including multilingual pictorial ones), grammar books, children's books, literature and so on – but it is also possible to buy books in the original Romansch and in translation online, even on Amazon.
The enduring power of song
Music has always been a popular way of keeping languages alive and a traditional way of passing on oral history. In addition to traditional songs, modern popular music is also very much alive and well, and easily available on streaming services. Many modern singers in Romansch have formal musical training – singer Ursina Giger, for instance, trained at the Zurich jazz school and Lucerne conservatory – and they are far from mere footnotes in the modern music world. For example, Pascal Gamboni is known internationally for his lo-fi, soulful style and is a regular at international open-air festivals, and Mario Pacchioli came second in the first series of the MusicStar talent show and is a Swiss chart-topper. If you fancy having a listen, the playlist 'Chant au tour', from a concert broadcast on RTR showcasing Romansch singers, is available on both Spotify and Amazon Music.
And for those who enjoy both language and music, Mario Pacchioli's 'Lungatg sans frontière' is sure to raise a smile (you will find it, along with the lyrics, on YouTube).
Learning the language
One of the problems with learning Romansch is that the teaching materials are all in German and, until recently, mostly very outdated for Sursilvan, or simply translated from Italian for other variants. Dictionaries of any reasonable size are German-Romansch-German, and grammar books are either in German or in Romansch. In practical terms, therefore, that means that you need a good knowledge of German to start learning Romansch. Moreover, there has never been any formal examination framework, simply due to the scarcity of demand.
Many writers in Romansch focus on describing an Alpine village world that as recently as 60 years ago had hardly changed in centuries
However, over the last few years, a huge effort has gone into developing brand-new teaching materials, and there are now discussions, albeit at an embryonic stage, about translating some teaching materials into French and English (which I hope to be involved with). Also, applicants for Swiss permanent residence permits now have to provide evidence of their language proficiency, and this has opened up the opportunity to develop formal government-approved certification for Romansch. After all, it would be slightly odd if the Swiss government were to exclude one of the national languages as an option.
Although this little corner of Switzerland is best known these days for its winter sports and tourism, it is an incredibly beautiful area that has been inhabited for millennia, by people whose life and culture is sharply reflected in their language. I am delighted to be able to play some small part in keeping a minority language alive, and if this article has whetted your appetite I shall consider it a job well done. And if any readers are interested in learning Romansch, do let me know – it would be great to demonstrate an interest and demand beyond the German-speaking world.
This article appeared as the cover article in the September-October 2020 edition of the ITI Bulletin.
About the writer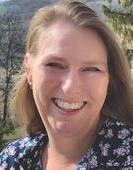 Emma Gledhill MITI has been translating from German, Swiss German, Dutch and French since 1993. After many years living near Zurich, she now lives up a Swiss alp in a Romansch-speaking village and is enjoying learning the local minority language. Emma is a professional RYA/MCA Yachtmaster Offshore skipper and sailing instructor and, with a degree in German and Music, plays saxophone in a big band.