How to become a translator
Learn about what translators do, what skills and qualifications you need and how you can get started in a career in translation.
Translators work with the written word and translate materials from one language into another. A career in translation can be interesting and varied but there's a lot more to it than just being able to speak another language well.
What do translators do?
Translation and interpreting are different disciplines. Translators work with the written word, whereas interpreters work with the spoken word.
Translators translate materials from a foreign language that they are fluent in into their mother tongue. Exceptions exist – some translators work in the opposite direction, i.e. into a non-native language – but they are rare.
Materials translated range from legal, technical and financial documents, to marketing and advertising materials, product manuals and much more. Literary translators translate works of fiction and non-fiction, while subtitlers translate dialogue on films, TV and video games. You can specialise in an area that interests you, but you must first make sure that a demand exists.
What skills will I need to be a translator?
To be a professional translator you will need:
A fluent (near-native) understanding of at least one foreign language (source language)

A solid understanding of the culture of the source language country, usually gained by living and working there for a prolonged period of time

A profound interest in and feel for your own mother tongue, including excellent writing skills

Preferably, an academic degree in the source language or in another subject which could lead to a specialist area

An eye for absolute accuracy – and endless curiosity!
Do I need a qualification in translation to become a translator?
Not necessarily, although an MA in Translation or another similar qualification such as the Diploma in Translation (DipTrans) can give you credibility and an edge in this fiercely competitive market.
What training courses are available for translators?
Many of the universities in the UK offering an MA in Translation or equivalent qualifications are Corporate Education members of ITI. On our Universities and courses page you can see a list of these universities, details of the courses they offer and links to their websites.
The DipTrans is a postgraduate-level qualification consisting of three exams in different subject areas. Preparatory courses are run by various providers.
Once I have my translation qualification, what job opportunities are there?
There are in-house jobs for translators in some corporate environments and at translation agencies (Language Service Providers, or LSPs) as well as with major institutions, such as the EU and UN.
However, most translators work freelance so you need to consider whether this is something that will suit you. It does take time to build up a portfolio of clients so you may need to take on another job initially while you become established.
How can I improve my language skills?
Excellent written mother tongue skills are essential to any translator.
One of the best ways to improve is to read, read, read! Subscribe to high-quality publications, journals and newspapers in your source language and in your mother tongue, for example, and spend time reading them.
Also look for writing skills courses, either general or specific to a genre, such as technical writing, copywriting, or legal drafting.
Become a grammar and punctuation expert! A professional translator working into English must be absolutely sure how to use commas, semi-colons and colons, and what does or doesn't take an apostrophe, for example.
Follow a style guide for guidance and consistency in your work. Many translators apply the style guides of their clients, or guides published by major newspapers and magazines, such as The Economist – or the EC Style Guide.
But these are just a few examples – honing both source language and mother tongue skills is something professional translators do in many ways on an ongoing basis throughout their careers.
Still have questions?
You can find out more about working as a translator in our online seminar, Starting Work as a Translator or Interpreter.
Explore these resources to help you get started in a career in translation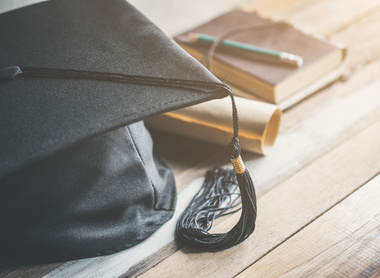 These universities are Corporate Education members of ITI offering postgraduate or equivalent qualifications in translation and/or interpreting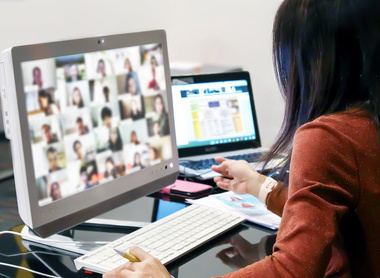 An introduction to the profession for anyone considering a career in translation or interpreting.
You may also be interested in