The ITI Awards showcase strong knowledge and skills, best practice, business know-how and excellent client relationships, as well as new ways of doing things, and significant contributions to the profession.
The ITI Awards 2022 are now closed for entries. The results will be announced on 31 May at the Gala Dinner of the ITI Conference

2020 Award winners
Details of our 2020 winners are available here:

Award categories
a) Assessment awards
John Hayes Prize for Excellence in Translation
Interpreting Assessment Award
Awards are presented each year to the candidates who have achieved the highest score in the assessment for ITI Qualified Member status.
b) Awards for which ITI invites applications
Candidates may enter for themselves or be nominated by a colleague, peer or teacher.
Entering is a useful way to reflect on what you have achieved and learnt, benchmark your work against others, and obtain CPD points for completing an award entry.
It is also very motivational to be nominated by someone else, whether a peer or employer. For winners, it is an opportunity to gain independent verification of their skills and commitment, gain a new USP, and be able to use the ITI Award winner's logo on publicity material.
ITI invites entries for awards in the following categories:
Best student research (open to members and non-members)
Best newcomer – freelancing (members)
Best newcomer – employee of a Corporate member
Best performance on a translation assignment (members or assignments undertaken for Corporate members)
Best performance on an interpreting assignment (members or assignments undertaken for Corporate members)
Mentor of the year (members)
ITI Networks – best event or initiative
Outreach champion (open to individuals and organisations)
John Sykes Prize for Excellence
This award is presented for outstanding achievement in translation or interpreting over a long period.
The winner is selected by the current and recent Chairs of the Institute.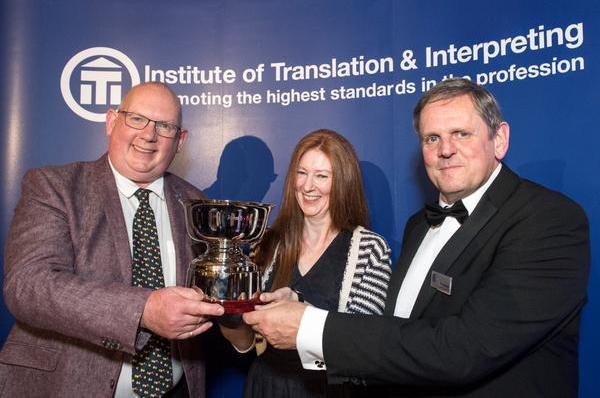 You may also be interested in