ITI Awards
The ITI Awards awards recognise the achievements of translators and interpreters and include the prestigious John Sykes Prize for Excellence.
The awards showcase strong knowledge and skills, best practice, business know-how and excellent client relationships, as well as new ways of doing things, and significant contributions to the profession.
ITI Awards 2024
We are taking a break from the full awards programme in 2024. However awards will still be made in the following categories.
Assessment awards
John Hayes Prize for Excellence in Translation
Interpreting Assessment Award
Awards are presented to the candidates who have achieved the highest score in the assessment for ITI Qualified Member status.
John Sykes Prize for Excellence
This award is presented for outstanding achievement in translation or interpreting over a long period.The winner is selected by the current and recent Chairs of the Institute.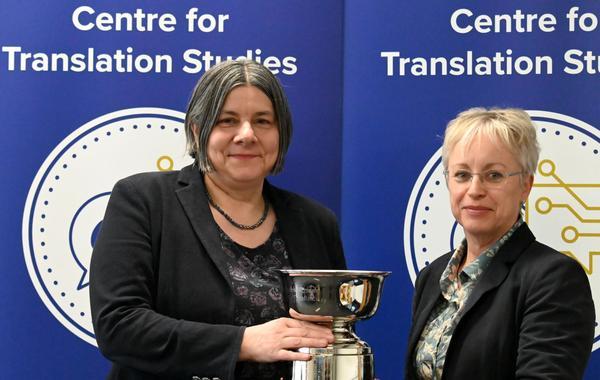 These are the winners of the award to date:
Oxford University Press 1997
Ewald Osers 2001
Patricia Crampton 2002
Albin Tybulewicz and Lanna Castellano 2007
Michael Rowley 2009.
Eyvor Fogarty 2012
Sue Young 2013 (awarded posthumously, accepted by a friend, Hillary Stang)
Rachel Malcolm 2015
Ros Schwartz 2017
Chris Durban 2018
Anthea Bell 2019 Joint winner (awarded posthumously, accepted by her son)
Dr Joanna Drugan 2019 Joint winner
Michalina Ageros 2020
Daniel Hahn 2021
DGT (EU Directorate General for Translation) 2022
Sabine Braun 2023

Winners of the ITI Awards 2023 announced
The winners of the ITI Awards 2023 were announced on 6 July at an online presentation ceremony. A full list of the Award winners and those awarded special commendations can be found here.

Click on the image below to download the Award winners leaflet and find out more about the achievements for which the winners have been recognised.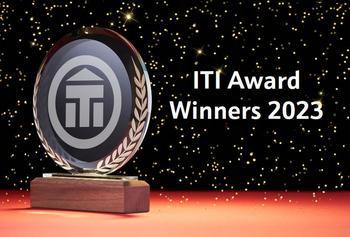 You may also be interested in