About
The principal aim of the ITI Neurodiversity Network is to be a place where neurodiverse translators and interpreters can come together to discuss common issues and provide mutual support, both through formal CPD and socially.
We also want to raise awareness in the wider language industry of the strengths that neurodiverse professionals can bring to bear, since much of the research and publicity around neurodiversity focuses on the negatives. We think it's time to change that narrative.
What is neurodiversity?
Neurodiversity is an umbrella term for naturally occurring variations in how people's brains work that make neurodiverse people behave and think differently from neurotypical people. Some of the more widely known neurodiverse conditions are autism (including what used to be classified as Asperger's), attention deficit hyperactivity disorder (ADHD), attention deficit disorder (ADD), dyspraxia and dyslexia.
What we do:
From the inaugural meetings the group has gone on to discuss how our members approach translation processes, and will continue this dialogue with further monthly meetings on topics that include
Introversion versus Extroversion within the neurodiverse population
Features of autistic verbal and non-verbal communication
Neurodiversity – blessing or curse?
"Labels" and stigma – to disclose or not disclose
If you would like more information on the topic or date of our next meeting, please email [email protected].
Paul Ryan
Coordinator Paul Ryan studied Spanish and Catalan at St Andrews and went on to become a City solicitor, working ultimately on large public-private transactions in a number of industries. After several years as a homemaker, he returned to the world of paid work as a freelance translator thanks to a Master's in Applied Translation from UEA. He self-diagnosed as autistic at the age of 60, since medically confirmed. With the network he is keen to share support and solidarity for neurodiverse professionals that was not available to him earlier in his student and working life.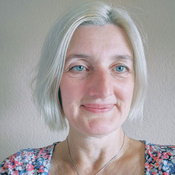 Carola Lange
Deputy Coordinator Carola Lange has been an ITI member since 2016 having left the security of employment in 2015 to embark on a surprisingly successful freelance translation career. This came shortly after her official autism diagnosis at the age of 49. You will find more details of her patchwork career at www.germany66.com.
Gill Holmes
Secretary and third Founding Member Gill Holmes has a BA (Hons) in French and Linguistics and an MA in Native American Studies from the University of Essex. She has spent the last 16 years working as a freelance translator from Spanish and French into English. It is her third (and most enjoyable) career to date, having previously worked as a computer programmer and systems analyst and then in international development in Nicaragua, where she lived for 17 years. Diagnosed late in life at the age of 63, she is convinced (as is Carola) of the advantages that being autistic can bring to a career as a freelance translator.