Translation Management Systems: an essential tool
A Translation Management System is an indispensable tool in any Project Manager's tool box. Karolina Rozkosz explains how they are used and why they are so important.
Over my not-so-long 3 years at Codex Global as a Translation Project Manager, I can already conclude that a Translation Management System (TMS) is an essential tool for any translation business when working with freelance linguists. It is a lifesaver in the fast-paced environment we live in.
Many companies, organisations, associations and governments function globally and require translations on a daily basis to communicate effectively with their customers or colleagues in around the world. This requirement is extensive and is growing fast, so TMSs are vital to keep up with the demand for fast access to information in multiple languages.
But what exactly are Translation Management Systems? They are tools that aid with translation projects and can be divided into two categories. First, systems that help organise and track translation projects, and second, systems that facilitate the actual task of translation, also known as CAT tools.
For a project manager all tasks take place in a TMS; it is the channel through which the clients send their translation requests, where the quotes are prepared and the whole process is tracked from start to finish. It is the place where all the data on clients and suppliers is stored. With just few clicks we can retrieve a list of all the available linguists with any language combination we need. For example, we can check a linguist's profile, see what translations they have worked on previously and what their feedback was.
The assignment of linguists also takes place through a TMS, and all the project instructions and deadlines are set there. Thanks to the system, projects are organised, the process is transparent and when necessary it is easy to locate and navigate to previous steps or projects for reference. For businesses, the TMS allows for uniformity and consistency in delivering any service, as well as tracking their progress and development over the years.
As a PM, I find that automation is the key aspect of a TMS that has made my working practices much more efficient. With workflows becoming more automated, the repetitive tasks are minimised, saving precious time and allowing me to keep my sanity.
For example, let's look at a scenario where a client sends content for translation every day, in which almost all project variables are constant and we have a set team of linguists. With the use of a TMS, this kind of project can be handled with a pre-set template in just few minutes. A TMS will automatically run tasks in the background, such as importing files into a CAT tool, running the analysis, and applying price breakdowns for the client as well as for each individual linguist in the project. With time saved on those repetitive processes, I am able to handle more projects and focus on the aspects of my work that require more creative thinking and engagement.
So, having been a user of a Translation Management System from my very first day as a Project Manager, I cannot imagine handling translation projects without one!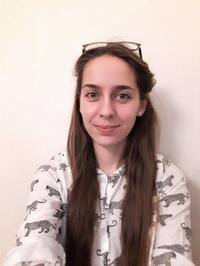 Karolina Rozkosz, Project Manager at Codex Global
Karolina is a bilingual Polish and English speaker. She studied for an MA in Translation at London Metropolitan University before starting her career as a Project Manager at Codex Global. Karolina is particularly interested in the technical aspects of translation and localisation.
Codex Global is a global content and translation partner and a Corporate member of ITI. They specialise in translation and creative services in 100+ languages and their focus is on enhancing global brand communications for their clients across all types of content. Technology is core to their operations to ensure quality and efficiency at all levels.
Language Services membership
ITI's Language Services membership category is open to individuals who work in a variety of roles within Language Service Providers but who are not themselves translators or interpreters.
Membership offers professional recognition as well as the opportunity to network with other professionals across the industry, increase co-operation between all those involved in the provision of language services, and to share best practice.