Five skills a translation project manager needs
Yolanda Suarez, Client Success Manager and Project Manager at Ultimate Languages, explains the skills you need to succeed as a project manager in the language services industry.
In their latest publication on the market size of the global language services industry, Statista notes that 'over the last ten years the market has doubled in size, reaching 49.6 billion U.S. dollars in 2019' and it is expected to continue growing despite the current COVID-19 pandemic. This growth has brought about some new profiles and nowadays the role of translation and localisation project manager is one of the most in-demand jobs in the industry.
As Stefania Orlotti has described in her article on the role of a project manager at a Language Service Provider, What is project management?, a translation or localisation project manager handles the entire cycle of multilingual translation and localisation projects, from receiving a translation enquiry to final delivery. However, that entire project cycle demands a certain set of skills. Here are five essential skills that every translation project manager needs:
1. Planning and organising
The first, and one of the most important skills of a language services project manager, is organising oneself and project planning, so that every project is delivered within the established timeframe and all the objectives are achieved. Project managers are usually under a lot of pressure and some of the daily activities (quoting and budgeting, reporting, executing and placing, handling vendors) can clash, especially if you have a large client portfolio.
How do you prioritise? In order to meet deadlines, it is advisable to organise your activities in order of relevance; plan on a daily, weekly and monthly basis, organising your workload every morning based on the priority. A tip we always use in our company is to always leave room for the unexpected.
2. Effective communication
Every project manager has a client portfolio for which they are responsible, and they are in regular contact with their own teams, client teams, vendors and so on. Since most of the communication happens via email or during meetings, it is essential that translation project managers ensure communications are always clear and effective, both verbally and in writing, to avoid misunderstandings when liaising with all parties involved. Some examples where effective communication is needed are:
Receiving or giving instructions about a project: all instructions, special requests and expectations should be communicated. E.g. if the PM would like the translators to use reference materials, or work on a specific CAT tool, or follow certain rules, they should give written instructions.
Deadlines: project managers should agree on the final deadlines with the client and with the vendors, including if possible specific dates and times to avoid time zone discrepancies and misunderstandings
Client meetings: project managers are likely to be involved in client meetings to discuss ongoing projects, their collaboration and workflows, or share insights about the account.
3. Relationship management
There is a personal and emotional component when it comes to project management and we could argue that relationship management and effective communication skills go hand-in-hand. On a regular basis, a project manager needs to work alongside clients, vendors and their teams to ensure customer satisfaction and develop every connection so they can build and maintain long-term relationships.
Since conflicts can arise, every project manager needs to make sure that their teams are on the journey with them. Understanding the motivations of the people involved, setting ground rules (if needed), being transparent, communicating effectively, and giving constructive feedback all contribute to improved relationships.
4. Product/technical knowledge
Translation project managers find themselves navigating through different tools during the lifecycle of a project which require some training and technical knowledge. For example, while they will be entering their quote on their Business Management System to calculate costs, they will have to prepare the files in CAT software (online, on a desktop version, or on a client portal); then place it with the translators and communicate deadlines via email.
However, they will also need to prepare the file before even putting a file through CAT software, therefore some knowledge of file types (Word, Excel, PowerPoint, InDesign, XML) will be needed as well. When it comes to industry specific knowledge, it is advisable that project managers are up-to-date with the latest news and trends. Having a solid understanding of their industry will help them develop improved workflows and strategies around the clients´ needs.
5. Problem solving and risk management skills
One of the most frequently mentioned skills in every project manager job description is the ability to solve problems effectively. One recurrent problem that project managers can experience is a complaint about the quality of a certain translation. In these situations, the steps to follow are usually identifying and analysing the cause of the problem, evaluating the solutions (e.g. sending the translation to a third-party reviewer, offering compensation, checking with the original translator) and implementing the selected option.
When it comes to risk management, it is essential that every project manager acts proactively to identify risks and prioritises effectively to achieve the project goals. Some ways of mitigating potential risks are:
Create a project schedule and share it with everyone involved – avoiding delays and misunderstandings
Do some testing in advance, fix product bugs and check file status – to avoid technical issues at the point of delivery
Add additional resources to the project – if you feel that the assigned resources will not be able to meet the deadline on time
The skills mentioned here are some of the top skills required to be a successful project manager, but there are so many others and if we had to add the cherry on top of the cake, they would be those of negotiation and mediation!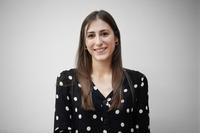 Yolanda Suarez, Client Success Manager and Project Manager at Ultimate Languages
After finishing her studies in translation and interpreting, and her Master's degree in website and software localisation, in the North of Spain, Yolanda moved to the UK to start her career as a translation project manager. Always striving to learn more, Yolanda is passionate about the localisation industry and has even undertaken a PhD to continue acquiring knowledge and to develop important transferable skills.