What is project management?
Stefania Orlotti, explains the role of a Project Manager at a Language Service Provider.
The job of a translation project manager is to handle the entire lifecycle of multilingual translation projects from receiving the translation request to managing quality control and successfully delivering a polished project.
It's their responsibility to liaise with clients, understand their requirements and connect these with the translators that are best suited for the project at hand. Project managers are also expected to predict how long it would take for a task to be completed, as well as negotiate deadlines and rates with clients directly and to maintain a good relationship with them.

In order for a project to run smoothly, it is essential that the project manager creates a plan for the project and coordinates resources effectively – however, as a project manager you'll find yourself in situations when things don't always go according to plan and you'll have to rely on your ability to spot the problem in time and solve it!
It goes without saying that, above all else, it takes a great deal of flexibility and organisational skills to ensure the project moves forward – this often means reassessing goals, moving resources and deadlines when circumstances require. Keeping clients updated on the whole process is also something to be mindful of, especially as they cannot always see the work that's being put into the project while this is still being developed.
The interesting part about being a translation project manager is that you're not actually required to have a translation degree, although this would be a great asset – it would help you understand the projects you're dealing with a lot more.
As strange as it may sound, as a project manager, your job will rarely be related to translation itself, unless your career started as a qualified translator, of course! So, if you're a translator wanting to explore this other side of the translation industry, it's worth keeping this in mind!
On the other hand, be prepared to embrace a fast-paced environment where a number of exciting challenges will make you realise that you're actually quite good at multitasking! Not only that! Your social skills and intercultural understanding will improve massively as a result of the job and you'll soon discover that you're now able to manage your time a lot more effectively!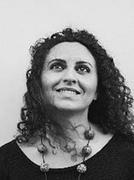 About the writer
Stefania was born and raised in a small village in the south of Italy. She has a Master's Degree in Linguistics and Specialised Translation and after a 6-month internship, she is today one of the project managers at Atlas Translations.

This article first appeared in the Autumn 2020 edition of Ignition. If you are not an ITI member simply create a web account to access the full publication.