ITI Profile: Barrett Translations - Language Service Provider
We talk to David Barrett, Director of ITI Corporate member Barrett Translations, in the latest of our ITI Profile series.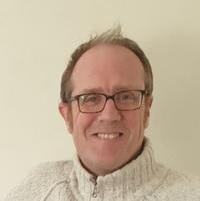 How did your translation career start?
When I was studying for the diploma in technical and specialised translation at the University of Westminster in 1992, I heard about two vacancies for in-house translators in Liverpool. I successfully applied for one of the posts on offer. Nearly three decades later, I'm still working in translation – and very happy to be doing so!

What are your languages?
After studying French and German to "A" level at school, I thought it might be good to mix things up a bit by learning something a little more "exotic" at degree level, so I opted for Russian. I've always been fascinated by languages, so decided to add Danish, Norwegian and Swedish as part of my diploma. I am currently learning Turkish (but just for fun!).
Did you always want to make the transition to running a language services company, and how did it come about?
It was always something I had in mind, but I was never quite brave enough to take the plunge. In the end, events forced my hand when, in 1999, I found myself unemployed after the translation company I was working for at the time went into liquidation. After spending the next 13 years as a freelance translator, I set up the limited company in 2012 and have never looked back. Among other things, I enjoy the wider variety of texts and languages, and I get to meet clients and fellow translators regularly.
How would you describe Barrett Translations in a couple of sentences?
I'd say we're reliable and professional, with a personal touch. Having worked previously as both an in-house translator and a freelancer, I hope I'm able to relate to and understand the needs of translators and clients alike.
What's the most unusual project Barrett Translations has been asked to work on?
"The Complete Anthology of the Beatles Records" (from Russian!).
What made you decide to join ITI?
All professions need a body to represent them and to defend their interests. The ITI is, in my opinion, an excellent champion of translators (and interpreters!) and the profession as a whole. I am very proud to display the ITI logo on our website.
You are the coordinator of the Northern Home Counties Regional Group – where do you typically meet, and what sort of activities do you run?
Most of our activities are purely social events. We typically meet at a translator's home, sharing a lunch together. We also arrange visits – for example, to the Pepys Library, the Houses of Parliament and the Scott Polar Museum. And we've been lucky enough to listen to a couple of very good talks. If any translators in the Northern Home Counties region wish to join us, they're most welcome to get in touch with me. We are a friendly and informal bunch!
What do you see as the biggest challenge(s) facing LSPs at the moment?
Machine translation tools! At the moment, they pose no real threat to us. Google Translate cannot yet master puns or alliteration, for example. Given the advances of the past decade, however, no one can say what it might be capable of in 10 or 15 years from now (I might be retired by then!).
What makes a freelance translator stand out for you (in a good way!)?
A cheery demeanour! I also find it reassuring when translators ask lots of questions. To me, that's the sign of a professional.
Barrett Translations support Fair Trials every year with a donation on International Translation Day. Tell us a little about the work of this charity.
It's a UK-based charity. It calls itself the global criminal justice watchdog. We often hear news stories of travellers who somehow find themselves arrested or put on trial abroad. I'm sure it must be an incredibly scary experience, especially if they do not know the language. It's vital they have access to proper legal assistance, which is where Fair Trials International comes in. Barrett Translations also donates to Translators without Borders.