ITI Profile: Gwen Clayton FITI
Gwen Clayton FITI tells us about her fascinating career and the important part the ITI Networks have played in it.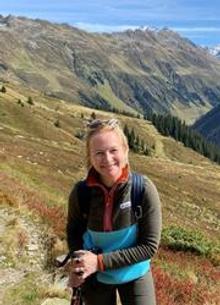 I began my career with a degree in Japanese followed by law school. After I had worked happily as a "lawyer with languages" in London and Tokyo for several years, my husband accepted a posting to a remote location in the Japanese countryside – CEO of his company's new Japanese subsidiary. Back in 2007 "working from home" had not yet been invented so I agreed to do some legal translations for an acquaintance to stop myself getting bored.
This type of work proved so interesting and flexible that I was able to make a seamless transition to working in Switzerland, when my husband was moved there in 2010, and then to London in 2012. While still in Switzerland I took the ITI's excellent SUFT course, gradually added to my list of clients and started working full time. Back in London, I joined the ITI Japanese Network to meet other translators and volunteered as Professional Development Officer from 2014 to 2017. This turned out to be an excellent decision – by the end of my term I no longer felt like an outsider and had met many wonderful friends and colleagues!
I applied to become a MITI in 2014 and immediately benefited from getting listed on the directory. In 2021 I did the membership exam again, this time for German, and joined ITI GerNet. It was a nice surprise to find that I had become eligible to apply for FITI status last year. I still do legal translation in both languages, but thanks to the amazing networks I belong to I have been able to move into other areas that I enjoy – fine arts, food and wine and literary translation – and now have mainly direct clients. I also added teaching translation to my portfolio, and together with the various ITI-related activities (organising events, mentoring, giving talks), this creates a nice balance.
The first advice I ever got from another translator (Ben Jones, FITI) turned out to be 100% accurate: join an ITI Network - the more you put in, the more you will get back!