ITI Profile: Katharina Wawrzon-Stewart MITI
My main motivation for joining the ITI was to become a member of an institution dedicated to the promotion of our profession and maintaining high standards.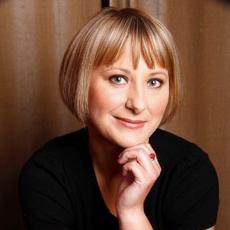 I believe that being part of the ITI network not only enhances my professional standing but also provides excellent opportunities for networking and peer-to-peer support. As most of us work as freelancers, it is reassuring to belong to a large network setting ethical and professional standards, offering legal support and promoting continuous professional development. Another advantage is that qualified members are also listed in the online ITI Directory, an excellent marketing tool for standing out and being found by potential clients.
My long-term ambition is to become a Qualified Member in Conference Interpreting. After specialising in public services interpreting and passing my DPSI, I decided to embark on further study and add conference interpreting to my skillset. Since my graduation in 2015, conference interpreting has become my main professional activity. In addition, I translate social media content, business and marketing copy and I also specialise in reproductive medicine.
As a freelancer, I am business-minded and value collaboration over competition. While studying conference interpreting at the London Metropolitan University, I joined forces with two fellow colleagues and together we have set up the Business Language Boutique, a one stop shop for business language solutions.
The advice I would give to newcomers to the profession is to get involved in face-to-face and online networking, to never stop learning and to collaborate as much as possible!