ITI Profile: Matthew Spofforth Associate
I've always been pretty good with words, so when the chance came to pick up French/German in high school, it was a no-brainer, and I found I could progress quickly.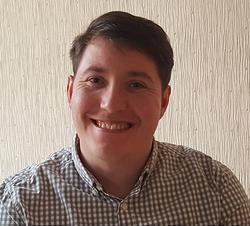 From that point on, I knew I wanted to take things further, and managed to do so through A levels, University and Masters. Safe to say I knew very early on where I felt I wanted to go, it was just a matter of waiting for the right opportunity to present itself.
After my MSc, I took on various roles for the DWP, the energy sector and within Bosch Service Solutions in Liverpool. The latter enabled me to use technical German on a daily basis in a practical way to assist customers with their queries. We also had tools on-site that we could handle to visualise the issue more easily. Eventually, extremely technical vocabulary became second-nature, and being aware of Germany's excellent reputation for high-quality innovation and machinery, it was the natural choice for a specialisation.
Whilst working full-time, I assisted a mentor of mine with her projects in my spare time in exchange for her advice on setting up as a freelancer, so when the time came to take the plunge I'd ironed out my plans quite well and established a base. That said, I'd say self-positioning is the hardest part at the very start, as you don't really know where your place in the market is; and gaining clients' trust takes a lot of work. I'd say I'm quite established now, but not resting on my laurels by any means!
The value of ITI membership is knowing that there is a professional body out there that serves to protect working linguists is a great boost to professional credibility and it tends to be a factor in being contacted for certain projects, as we have the code of conduct and strict eligibility criteria to adhere to. For instance, some of my clients said they found me solely via the internal ITI directory. I also enjoyed the last Scotnet conference, and plan to go to more in future!
My USP is service with a smile, and the deadline is king! I also see myself more as an 'entrepreneurial linguist' trying to build a lasting brand, where translation is just a part of consulting package I am aiming to provide.