Networking
We recognise the importance of communication and encourage networking and information exchange as an integral part of our life and culture as an institute.
There are many different types of networking including with your peers, with your clients/ potential clients, with the business community and via outreach. Explore the tabs below to find out more.
Networking with other translators and interpreters gives you the opportunity to feel part of a community, learn from one another's experiences, share knowledge and build friendships. It can also lead to work - in a recent Pulse survey 25% of respondents said they had received work from referrals via other translators and interpreters.
There are many ways you can network with your peers:
In person at the ITI Conference or one of our other events
Online on one of our training courses
By joining one of our Language, Subject or Geographical or Support networks
On social media - LinkedIn in particular is becoming an increasingly important and popular means of networking.
Online or as part of an online group or discussion forum.
Explore these links
Explore these resources
Networking in this context might be with existing clients to maintain good relations, or with individuals, agencies and businesses you identify that could be your clients of the future.
There are a number of ways you can network with existing and potential clients:
Connect with them on LinkedIn. Comment on and engage with their posts so you are top of mind when a new job comes along
Attend trade shows relating to your specialism
Join a local business networking group in your area
Attend your local FSB virtual networking session. It's free for non-FSB members
At the ITI Conference, meet up with agencies at the Corporate Showcase.
Outreach work in schools, universities or with businesses can be a good way to extend your network and to educate others about the role of translators and interpreters.
There is a whole section within My ITI containing resources to assist members in their outreach work.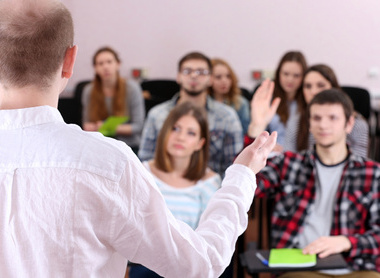 Get involved in promoting the translation and interpreting profession in schools, universities and to business organisations.