ITI Profile: Peter Solomon MITI
We talk to Arabic interpreter Peter Solomon in the latest in our ITI Profile series.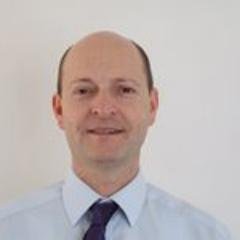 You started your working life in computing. How did the transition to a languages career come about?
It came after I moved to Morocco in 1994 and needed to learn Arabic to communicate with the people there. I had been good at languages at school, and learning Arabic, though challenging was rewarding from the start, because of people's positive response to it. I ended up teaching Arabic there to others wanting to learn.
What is your language pair/are your language pairs?
I speak French and Spanish, but only work professionally between English and Arabic. There is enough to do trying to improve at the various Arabic dialects without trying to master other languages also.
How do you come to have such an extensive knowledge of Arabic language and culture?
"Extensive knowledge" would be a big claim! Morocco is the country I know best and I did advise an expatriate author once on cultural aspects of a novel he was writing that was set there. I think curiosity and good general knowledge help an interpreter greatly, and you learn a lot if you keep your ears open! Empathy and understanding I think matter more than "expertise" – and I would try to major on that in my work with Arabic speakers.
What sort of interpreting assignments do you typically work on?
There is a lot of work in my area with resettled Syrian refugees, some court, police and public service work, and some conferences. Last year was a record year for trips abroad – four interpreting and one more Arabic-related. I mix interpreting with other Arabic work – tuition, translation and all sorts. This enables me to choose interesting, better remunerated or more worthwhile assignments.
What do you enjoy most about your work?
I enjoy the variety, flexibility and unpredictability of freelance work. I like the travel – not being at a desk all the time. I enjoy using the language and the continual linguistic challenge that interpreting is – "how would I say that?" is a question that often comes to mind. It matters to me that in interpreting you are usually helping people in some way; it is a human activity, where you must translate how people feel, not just their words.
What do you find most challenging about your work?
Trying to escape the vicious circle of needing to have so many hours or days experience to get a certain accreditation or membership, and yet needing that membership to be able get those days! This has been a barrier in particular to getting more conference work, which I greatly enjoy.
How have things changed since you started working as an interpreter in 2011?
The influx of Arabic-speakers into the UK, both asylum seekers and refugees invited by the Government has made a big change to the nature and volume of our work. Opportunities to interpret remotely for webinars, conferences and other events have multiplied. On the negative side, it is sad to see the damage being done to public service interpreting, with side-lining of the regulator and miserable rates degrading the profession – for which I would have to blame the Government.
What are your ambitions for the future?
One advantage of freelance work is that to some degree you can scale the amount of hours you do, and fit it in with a "portfolio" of activities. I am already doing this, as effectively, interpreting is just one of a number of activities, paid and non-paid, that I am doing. Retirement age is not so far away for me, and interpreting is something that many people continue to do well into those years and some even take it up at that point. Personally, I hope, in one capacity or another, to be involved with Arab people and the Arabic language for many years to come.
Has anyone been an inspiration to you in your career?
I am grateful to the late Mr Nagi Mikhail for offering me opportunities at the beginning, when I was less proven. Everyone needs a help up at the start. I am also greatly impressed by Mr Adam Harb MITI, by his attitude to translating terms and his general excellence. It was he who encouraged me to join the ITI.
What's the most important lesson you've learned in your interpreting career?
Keep learning!